I have to apologise to everyone who downloaded the Revision B Arduino MP3 Shield PCBs when I posted them here and here.
I accidently uploaded and emailed everyone the wrong files, not only were they not revision B they weren't even revision A. This was totally my fault as I grabbed the files from the wrong directory when uploading. I was sure I had checked they were correct but obviously I hadn't.
I've included some pictures of what the layout is supposed to look like for Rev B so you can check the gerbers and EAGLE files are correct before getting any made. ( Look for the large 'B' on the top copper layer.)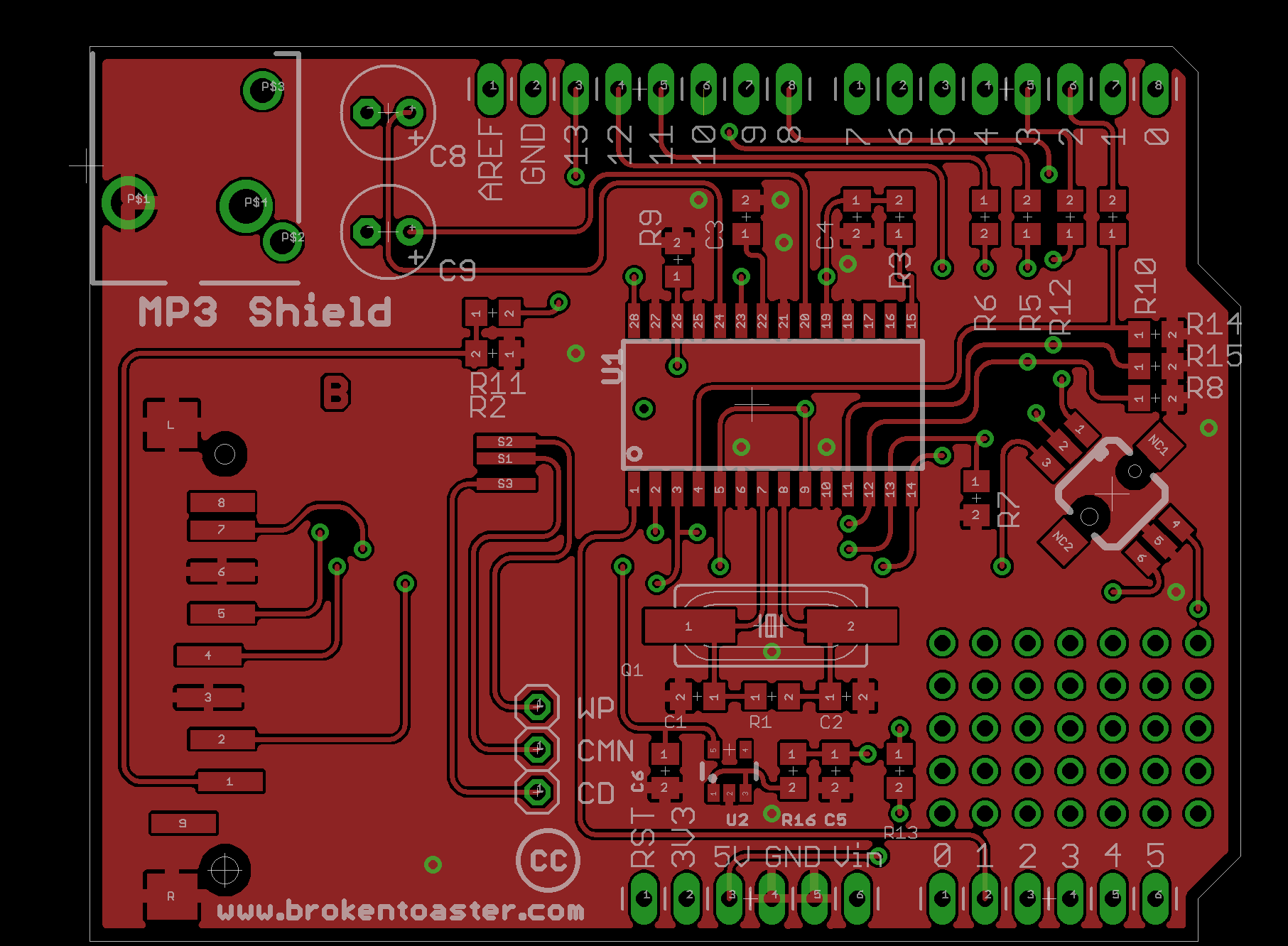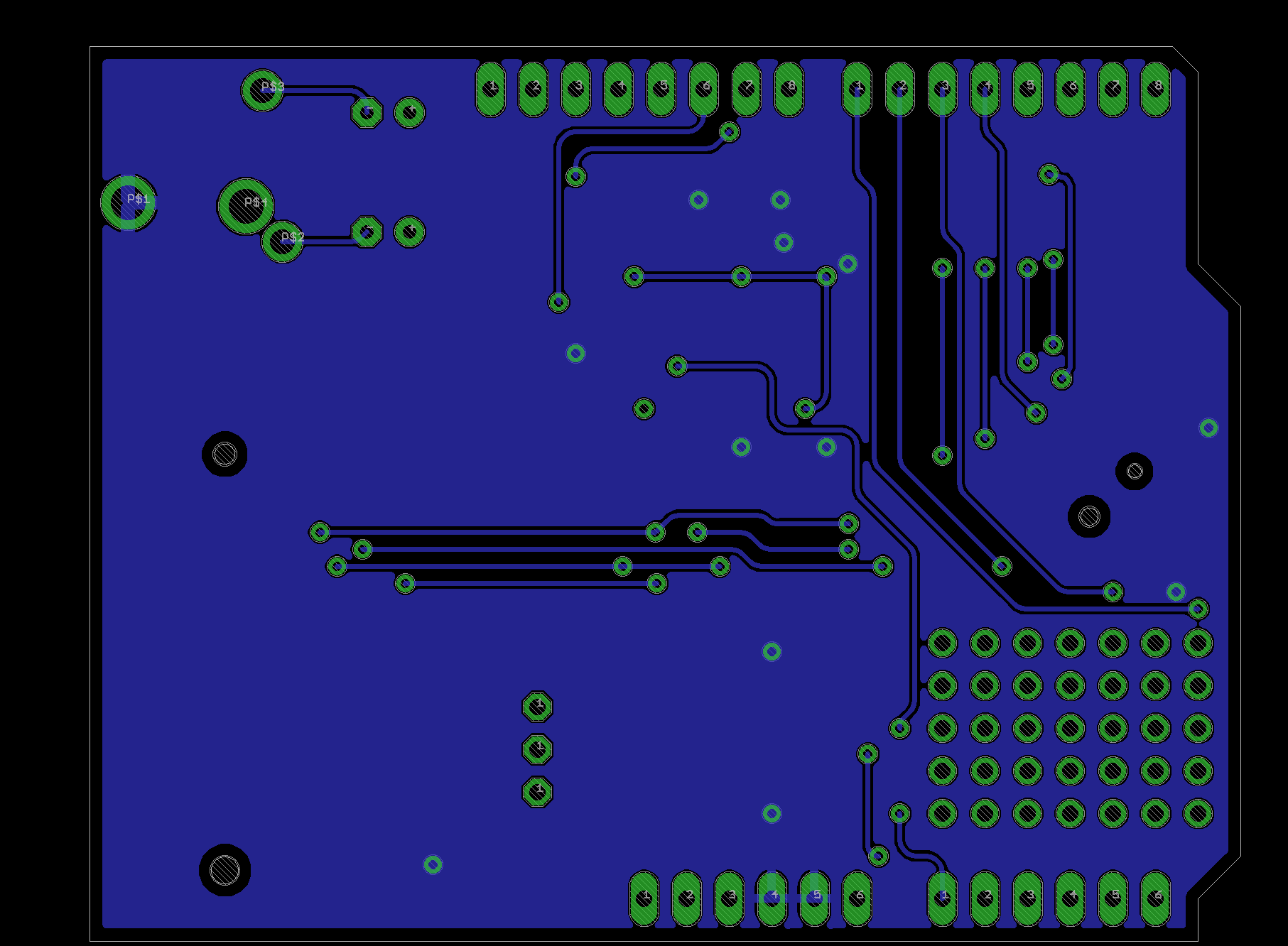 I have since fixed the links and are now hosting the correct files. Here are the links again:
Arduino Library files are here
Once again sorry to everyone who got the wrong files.

Arduino MP3 Shield by Nick Lott is licensed under a Creative Commons Attribution-Share Alike 2.0 UK: England & Wales License.
Based on a work at www.brokentoaster.com.